Senior Fullstack Developer
About the client
Our client brings a breath of fresh air to medical advice and hospital controlling and supports a modern and objective decision-making culture with action-oriented concepts and tools. They stand for extraordinary approaches and new developments in the field of industry-specific data tools, for which they are looking for specialists and thinkers with strong implementation skills.
About your role:
What you need:
our steps of recruitment
A candidate-friendly recruitment process is significant for us. We understand that candidates have busy schedules and we have streamlined our recruitment process to reflect this.
We pride ourselves on our communication and from the very beginning, we inform the candidates about all the recruitment steps and make sure they are kept up to date throughout the process.
Depending on the role you apply, the steps can slightly differ from each other but in most of the cases it looks as follows: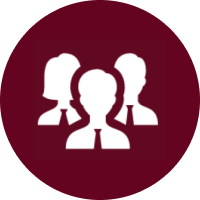 what we offer
join us
life around bytamic