fullstack
developer with german
About company:
Crealogix
We are a well-established global leader in digital banking technology located in Central Europe. We are operating in a market of continuous growth and investing in the most advanced technologies. Dynamic project management, agile software development and international teams are our key success factors.
About project:
Project is related to business banking, and it is based on Java 17, and Microservices/Hub module architecture. Project is at early stage. Methodology: Scrum.
Tech stack: Java 17, Spring Boot 3, Angular (option to use React in other project)
what you need:
nice to have:
Example tasks:
our steps of recruitment
A candidate-friendly recruitment process is significant for us. We understand that candidates have busy schedules and we have streamlined our recruitment process to reflect this.
We pride ourselves on our communication and from the very beginning, we inform the candidates about all the recruitment steps and make sure they are kept up to date throughout the process.
Depending on the role you apply, the steps can slightly differ from each other but in most of the cases it looks as follows: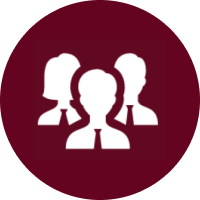 what we offer
join us
life around bytamic